Photo above: L-R. Babe Ruth's bodyguard; Archie Skinner, Professional, Digby Pines; Babe Ruth; Dr. George Irwin, New York and Westville, NS; Robert Ellis. On the bridge crossing to # 11 fairway at Digby Pines.
A Visit From The Great Babe Ruth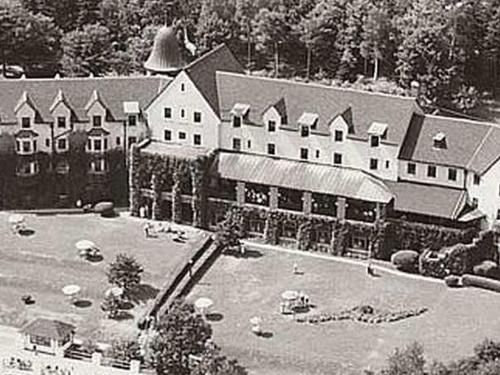 June 13th, 2017
Did you know that the baseball legend, Babe Ruth, celebrated his retirement with frequent visits to Nova Scotia? He had strong ties to the province since his mentor, Brother Matthias Boutlier, who was raised in Cape Breton.
Our Nova Scotia resort opened in 1929 and since then, we have remained as one of the best places to stay, eat, and golf in Atlantic Canada. During his visits to Nova Scotia, he would enjoy golfing, hunting and fishing in the area. It was often a relaxing trip to the coastal province with a few visits to Digby Pines Resort for a round of golf. Digby Pines has been around for many years. Legend has it that it was the Bambino who drove the green on our 11th hole, 278 yds. Which with the golf equipment of the day was no small feat.
The spark of history that comes with the sound of his name is inspiring. Despite last playing nearly 75 years ago, Babe is still widely considered the greatest player in Major League Baseball history and we are proud to have had him at our resort!
Spaces for the Mind, Body and Spirit
June 20th, 2017
Understanding Your Spaces Will Transform Your Life!
Create your own path to well-being through the design changes you make in your everyday surroundings. When you make your living spaces a reflection of who you wish to be, it can re-energize you to make those aspirations come to reality.
"If you don't love it, live without it", is one of the mantras décor and lifestyle expert Jackie Morra lives by. She truly believes that uncovering the meaning of what you have in your spaces and how colour and inspiration are incorporated, can connect and nurture your mind, body and spirit.
Join us July 16th from 1 to 4 pm for a complimentary design session with Jackie Morra. Both hotel guests and the community are invited to attend.

Jackie will conduct a complimentary engaging and interactive workshop that will teach you how to create a personal sanctuary within your home, improve your connection with your living spaces and understand how it impacts and influences your daily life.
The workshop will highlight décor & design ideas, health, lifestyle and wellbeing aspects to provide a path with steps on how anyone can turn their spaces into uplifting, functional and aspirational areas.
Attendees can bring in a photo and decorating question for the Q & A portion of the workshop. Draw for Prizes. Refreshments and snacks will be provided.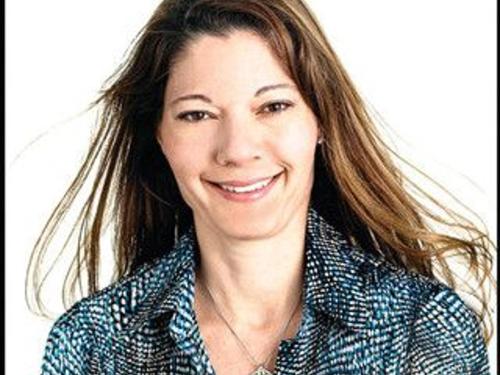 Meet Jackie Morra

When she's not in front of an audience demonstrating helpful ideas on how to transform our living spaces into ones that inspire, she's actively out in the community assisting her favourite charities such as ReThink Breast Cancer. Jackie is a popular speaker at shows and events across Canada and has been featured in various media such as Breakfast Television nationally, Global TV – The Morning Show, City TV, CTV, The Toronto Star, Globe & Mail and Styleathome.com to name a few. "Finding something you love and building a space around it is an key element to creating an environment that inspires you," says Jackie who is known for teaching on how to connect with your own personal style and create spaces that are a reflection of who you and who you wish to be. Jackie uses her enthusiasm and love of design to engage her audience while sharing stories and tips that connect them to their passions.
The Spaces for the Mind, Body and Spirit seminar will be in support of Canadian Cancer Society (CCS) to raise awareness and relay the corporate mission of the charity. Jackie will share her personal inspiring story of surviving breast cancer and will share a message on giving back.
Please RSVP for this event with Ann Reid, Experiential Coordinator, at 902-2457-7724 or by email: experiences@digbypines.ca.